Plants
Traditional plants follow a complete vegetative cycle. They possess fully developed root systems with excellent reserves.
Ideal for planting in the spring.
These are the year's grafts that we grow in biodegradable pots in the ground.
For specific or exhausted assemblages.
For late planting.
Ideal for planting or replacing old rootstocks in the fall.
A dense and functional root system.
Good wood growth.
This plant provides superior vigour with faster arrival of fruit.
Ideal for planting or replacing old rootstocks in the fall.
Assemblages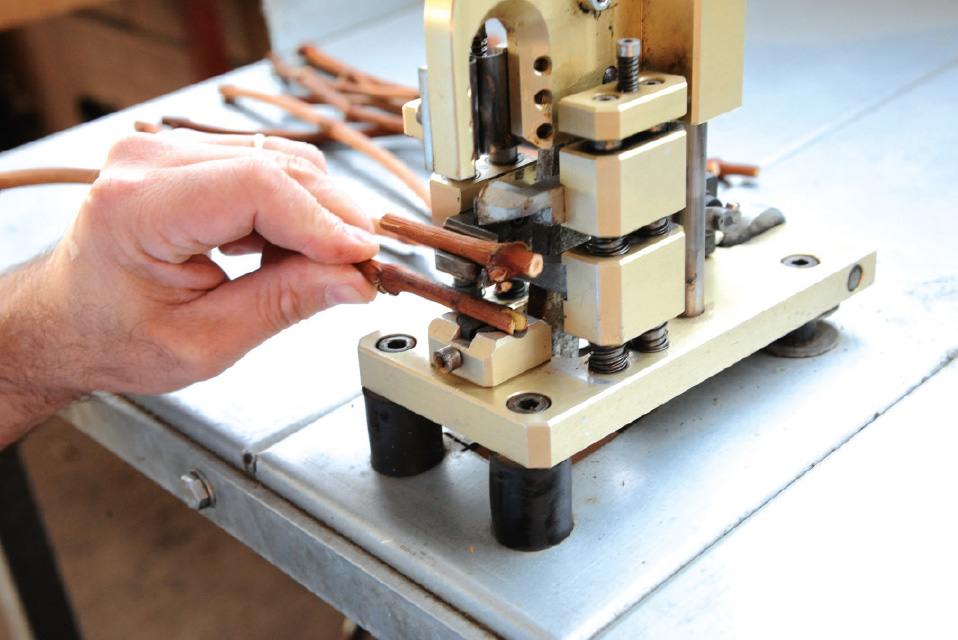 We have some 250 assemblages available, with all the grape varieties present in south-western France:
Merlot noir, Cabernet Sauvignon, Petit Verdot, Malbec, Cabernet Franc, Sauvignon Blanc, Semillon, Ugni Blanc, Colombard, BACO, etc... as well as many others on special order.
Grafting can be done on all available rootstock.
From traditional plants to big plants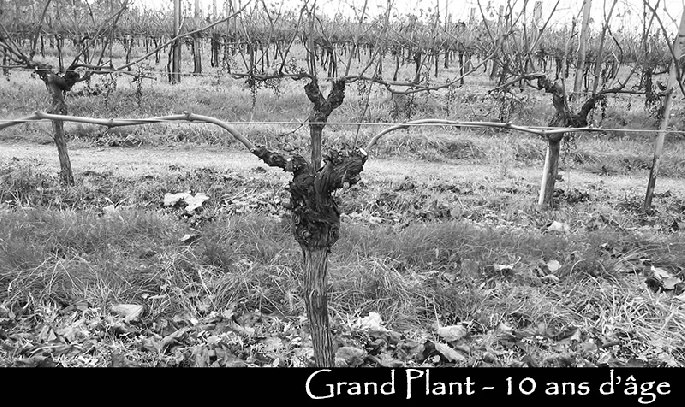 We offer plants of traditional sizes (30 cm) as well as big plants (45 cm, 60 cm, or even 90 cm).
With nearly 25 years of experience, we perfectly master the production of big plants.
Initially created to improve the success rate for replacing old rootstocks, they are increasingly used for planting by winegrowers who appreciate their advantages.
Indeed, grafting onto older vines often fails.
The advantages of big plants
More vigorous plant, facilitates mechanized work and maintenance
Removes pockets
Double pruning offsets the need for nutripriming
Multiplication is available on special order, with one-year advance notice.
We always graft to your needs

As nurseries as well winegrowers, we offer to our clients our experience and our assistance, from the roots to the glass… along with a full range of adapted services

• Wide diversity of assemblages
• Château Selection
• Technical advice and follow-up of plantings
• Visits to our production site
• Expedited delivery upon request
• AGILOR financing
• Access to our network of service providers